Jaipur Tour Guide:
A tour guide or a tourist guide provides assistance, information and cultural, historical and contemporary heritage interpretation to people on organized tours and individual clients at educational establishments, religious and historical sites, museums, and at venues of other significant interest.
Travelers can use this site to plan their tour and find the tour guide(s) that will fit their criteria most by reviewing individual tour guide profiles, their qualification information and guide reviews. For an even more customized experience, travelers can also contact the guide with questions, requests and any other thoughts they wish to address by using the onsite messaging system.
Here, we at JaipurTourGuide (A Unit of TajTourGuide™), have been working as a Govt. Approved Professional local tour guide in Jaipur and North India since 2001, with our associate team of guides. Our venture is being patronized by many 5 star and other leading hotels, embassies and foregin missions, multi-national and Indian companies, travel agents, tour operators and excursion agents etc. We have tour guide license from Ministry of tourism, Govt. of India. as well as we are professionally qualified by Indian Tourism. Therefore we usually receive comments "excellent service" by our clients. We have all qualification to serve you as a the best TOUR GUIDE in Jaipur and Northern parts of India, as well as we can customize your tour and can arrange car/coach, hotel's room as per your needs & desire.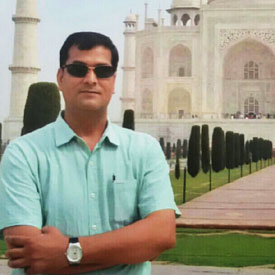 Mohd. Shahnawaz Khan
Govt. approved Tour Guide & Managing Director
---
Language Known: English, Hindi, Italian (conversational) & Urdu
Guide Experience: 2001
Area of Operation: Delhi, Haryana, Himachal Pradesh, Jammu & Kashmir, Punjab, Rajasthan, UT of Chandigarh, UttaraKhand, Uttar Pradesh
Tour Guide License: Approved by Ministry of Tourism, Govt of India
---
Mohd Shahnawaz Khan & have been working with Mr Kamal Gupta as a Govt. Approved Professional tour guide since 2001, with my associate team of local guides of Jaipur city. We all have tour guide licenses by Ministry of Tourism, Govt. of India in Jaipur.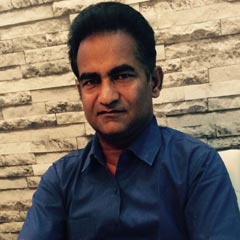 Kamal Kumar Gupta
Govt. approved Tour Guide, Jaipur, Rajasthan
---
Language Known: English, Hindi
Guide Experience: 2001
Area of Operation: Delhi, North India & Rajasthan
Tour Guide License: Approved by Ministry of Tourism, Govt. of India
---
Kamal Kumar Gupta is a head of local tour guide in Jaipur city & giving tour guide services to tourists/ Hotels/ Tour agents with our associate team of local Govt. Approved tour guides in Jaipur. We also provide tour guide in French, Spanish, Italian, Germany, Japanese etc, Languages beside the English speaking tour guides. Once you book any guided tour, it will always be a tailor made tour & planned according to your interests.
Our motto:
Our dynamic Tour Guide who develops many different ways to entertain and educate each and every tour group / tourist . Adept at delivering excellent customer service, talking to large groups / F.I.T and turning each tour into an experience. Specializes in historic properties and sites.
Highlights:
Insists on maintaining a professional and pleasant attitude at all times.
Constantly learning information with tour groups / tourist.
Enjoys the interaction with tourists.
Dedicated to developing the best possible tour experience.
Very strong presentation and communication skills.
Finds each guest question as an opportunity to learn something new.
Book your Best Private Tour Guide with us:
We want you to have an unforgettable experience every time you travel. That's our one and only goal here at JaipurTourGuide. JaipurTourGuide is a unit of TajTourGuide™ where we are offering the best Private Tour Guides for the travellers. Beside this we also offers customized tours according to your choice. Here you can easily communicate with us through given Whatsapp number (+91-9897873562), what you want to experience on your tour and most importantly we ensure that our guides are dependable to be your local expert.
We provide Tourist Guides with qualities like:
A clear voice and self-confidence when speaking in public to be enthusiastic and knowledgeable about their subject to be able to absorb and remember large amounts of information to be aware and able to keep track of people in the group flexibility, to cope with emergencies or unexpected incidents patience to provide a high standard of customer service fluency in English language or other languages, if working with non-English speaking tourists.
Our motive to provide detailed information about a site's history, purpose, inhabitants, architecture, furniture, paintings, ornaments, flora and animal, of Rajasthan etc also give detailed description of Rajput Maharajas.
NOTE: We provide all foreign languages spoken approved local expert guide as per your needs and requirments. like: (French, German, Japanese, Chinese, Italian, Russian and Spanish etc.)